Robins & Day
Manufacturer owned Peugeot, Citroën, DS & Vauxhall Dealerships
Robins and Day are a manufacturer owned dealership group selling Peugeot, Citroen, DS and Vauxhall vehicles, as well as thousands of used cars from all major manufacturers. We're the largest Peugeot dealer group in the UK, with 27 sites nationwide. We're also one of the largest Citroen dealer groups, with an additional 16 sites nationwide. Robins & Day are the number 1 retailer of DS vehicles, with 9 dedicated Salons and Stores and from 2019, the manufacturer-owned retailer GO Vauxhall has been welcomed into the Robins & Day family, bringing us an additional 10 locations across London & South East of England.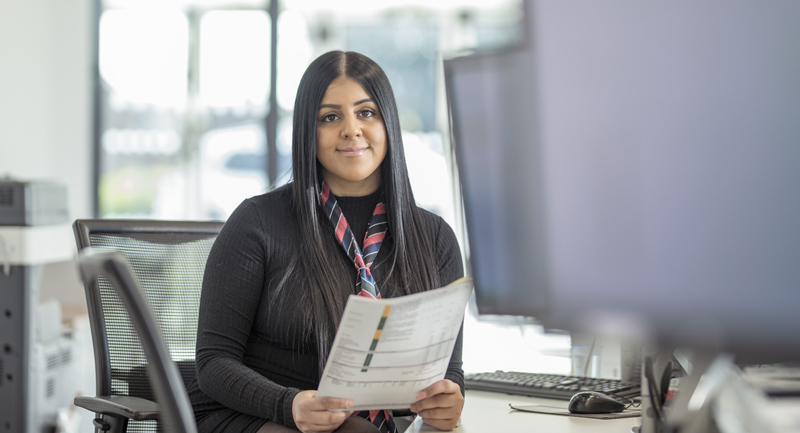 Shannon
Customer Advisor
What drives you?
What drives me is working with my colleagues; working well as a team, we aim to lead the department to success in achieving our targets and goals. My biggest achievement is seeing my growth in confidence. Hands-on training gives you a real chance to put your skills into practice and helps you to gain more confidence in a working environment.
What makes you stay with the company?
The apprenticeship scheme offers a high level of support and guidance; making sure that any personal needs and requirements are met and with the additional offer of support in potential difficult times. The apprenticeship offers a great system by which I can earn a fair income whilst undergoing training and developing new skills. As an apprentice, I work alongside experienced staff, building up knowledge, skills and responsibility, and gaining a qualification.
Has your apprenticeship helped you develop?
My apprenticeship has not only helped me develop a new career in the motor industry and gain a recognised qualification, it has also helped me develop me as a person. Apprenticeships are an excellent way of gaining general workplace experience, understanding how a business works, and improving your personal and social skills.