Early Careers
Stellantis is focussed on developing talent and skills, which are essential to our company's success.
Our trainee programmes offer multiple opportunities to develop personally and professionally. Offering a wide range of training in skills that are both technical and transferrable and could offer you the chance to embark on an industry certified qualification.
Furthermore, we ensure our trainees undertake real roles & responsibilities where you will learn and develop life & work skills, so we're looking for candidates who can embrace our values; work collaboratively across all departments, be agile and think differently, show dynamism and motivation to do their best and achieve outstanding results.
Trainee Programmes Information
Meet our people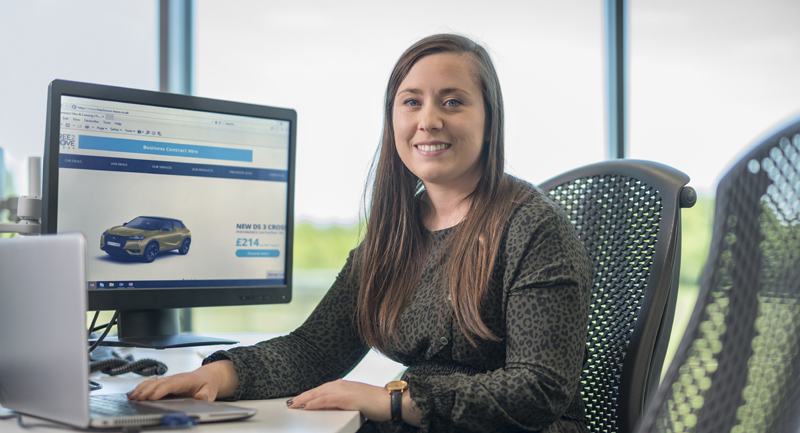 Mathilde
Finance Controller
How did you start your career with the Company?
As part of my Masters, I had to do a 'final year internship'. I found an opportunity at Stellantis in the Controlling Team in Paris, where I had the opportunity to interact with colleagues from different countries in Europe. This led me to a new opportunity in the UK.
What drives you?
I like the challenges in my job, especially overcoming obstacles. It's incredibly rewarding to succeed at something that entails elements of risk. I think it's because I like to feel that I can make a difference, change things, and help the business go towards the right direction, regardless of the scale. I also like to learn new things, which is why I like working in finance. You get a very good overview and understanding of the different areas of the business, and I feel like my knowledge has increased dramatically in my five years working here. Finally, feeling part of a team is a real driver for me.
What are the perks of working for the Company?
I think the main perk is to evolve inside a well-known company and a strategic industry whose products I really enjoy. Along with this, I really like being able to drive one of our new cars almost every six months!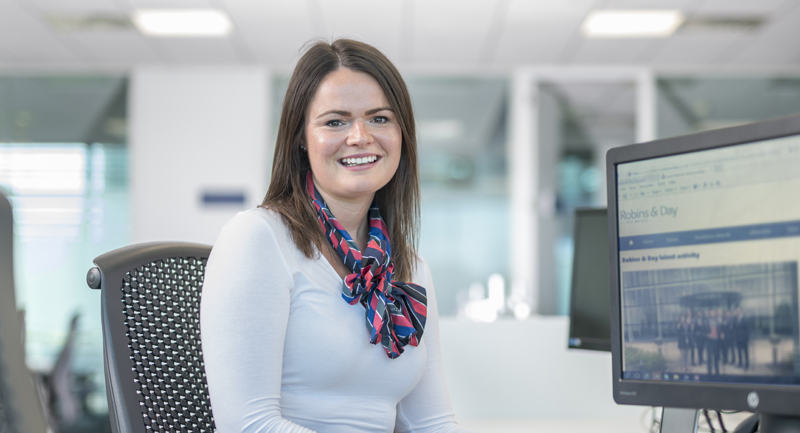 Holly
HRBP Dealership Operations
How did you start your career with the Company?
I joined the company as an Industrial Placement (Undergraduate) Student, then re-joined as a graduate. As part of the graduate training programme, I was placed to the Stellantis Retail HR, where I worked on different human resources roles: HR Coordinator, HR Advisor, Zone HR Manager, and becoming, at the beginning of this year, HR Business Partner, Dealership Operations.
What drives you?
I love working for an organisation that drives you to be the best. I also love the autonomy to make decisions, knowing that the support my team and I give can directly impact business results.
What are the perks of working for the Company?
The organisation offers a generous benefits package, including the car scheme, which means I normally drive three to four new cars a year! I've also been really fortunate to be supported through a professional qualification. However, for me, the main perks are the flexibility of my job and the support from my line manager and other senior managers, enabling me to develop and be the best.
Jonny
Digital User Experience & E-Commerce Manager
How did you start your career with the Company?
I initially joined as an Undergraduate in 2014, between the second and final years of my University course. I studied Business & Marketing Management at University but always had a real keen personal and professional interest in the Digital side of Marketing, so it was a dream job really being a Digital Marketing Specialist for such a well-known company.
My parents have always driven Vauxhall cars so that made it even more special. After my placement year, I continued to do some work for Vauxhall on a part-time basis at University, and then re-joined the company as a full-time employee again in August 2016, and haven't looked back since!
What's your typical day like?
The main objective of my job is to continually evolve our brand in all things we do digitally, aiming to give the customer a stand-out experience across our digital touchpoints, which will help us to increase consideration and purchasing intent. As part of this, it's a very wide ranging role, but broadly centres upon the following tasks:
Diving into the analytics at our disposal and carrying out real user testing to inform our strengths/weaknesses and new areas we should focus on
Briefing and reviewing new content/applications and designs with our agency teams
Ongoing project management with internal team members, agencies and retailers to introduce new content/tools, or enhancing existing ones
User testing before we set live, ensuring that everything we do is of a sufficient quality to achieve our desired results
What's your biggest achievement?
I recently managed an 18 month project to launch the new Vauxhall website. This was pretty much the first project I was assigned when I re-joined the company, but had it as a personal goal as soon as I joined as an Undergraduate in 2014 so it was hugely satisfying and I enjoyed every moment. The project involved joining up over a hundred people (both internal and external), and featured everything from design to analytics, and application building to midnight releases!
It was tough but the feeling when it went live can't be described, and I can't wait for more times like that at Vauxhall as we continually improve as a team.
Mocky
Compensation and Benefits Specialist
How did you start your career with the Company?
I started as an apprentice in our payroll department over 15 years ago, while studying AAT accountancy. After my two-year apprenticeship, I was offered a permanent position as a payroll assistant.
Since then I've held various positions, including Company Expense Administrator, HR and Pensions Analyst, and now Compensation and Benefits Specialist.
What makes you stay with the company?
I've seen myself grow and mature here. I've had the chance to do diverse and challenging roles and learn from each of them.
I also enjoy working with the people and have formed real friendships along the way. I've even been on holidays and taken part in sports tournaments with colleagues.
What are the perks of working for the Company?
We've got loads of employee perks. Apart from our company-car scheme and Vauxhall Partners discount scheme, we have excellent family-friendly benefits and great working conditions that accommodate family needs.
We also have small perks, discounts on restaurants, leisure and retail as well as tickets motor shows, which our employees really enjoy.